DHL Cincinnati hub positions area for growth
By Ann Thompson


7/24/2012 5:30:00 PM
Northern Kentucky developers are hoping to cash in on the continued expansion of DHL at CVG.

DHL is big in Boone County and about to get bigger. Vice President of the Americas Travis Cobb gives a catwalk tour of the sorting facility where every night from midnight to seven 100,000 packages come through. It's one of DHL's three super hubs with more than 700 conveyors and five miles of belts.

"Containers off the aircraft go into an unload. All the volume that's going to get (run) through an auto sort will come upstairs the conveyables and letter documents will come upstairs, go through the sort, travel around the facility and then discharge back down to the floor to get reloaded for an international flight that's going either out of Cincinnati within the U.S. or to parts all around the world."

The recently announced expansion is to handle bigger packages in the forklift area.

"This is a substaintial growth area for us within DHL Express and this are of the building is what we are expanding our capacity and capibilities around with the new 193,000 square feet facility that we're putting directly adjacent to our current hub facility.

That expansion will open in November. Cobb says some of their biggest customers include Luxottica, GE Aviation and P&G. DHL sees growth in the business to consumer sector.

About three miles away from the DHL hub is Park West International, a series of bulk distribution buildings available for lease. Amazon is just down the street from building N2 where Tri-Ed Vice President Karen Finan is standing.

"We're starting to see a surge of interest in Northern Kentucky, particularly in this product type."

Finan is marketing this building and others to e-commerce customers who want to be close to DHL. She has had a number of international prospects. DHL's Cobb says he's eager to work with developers.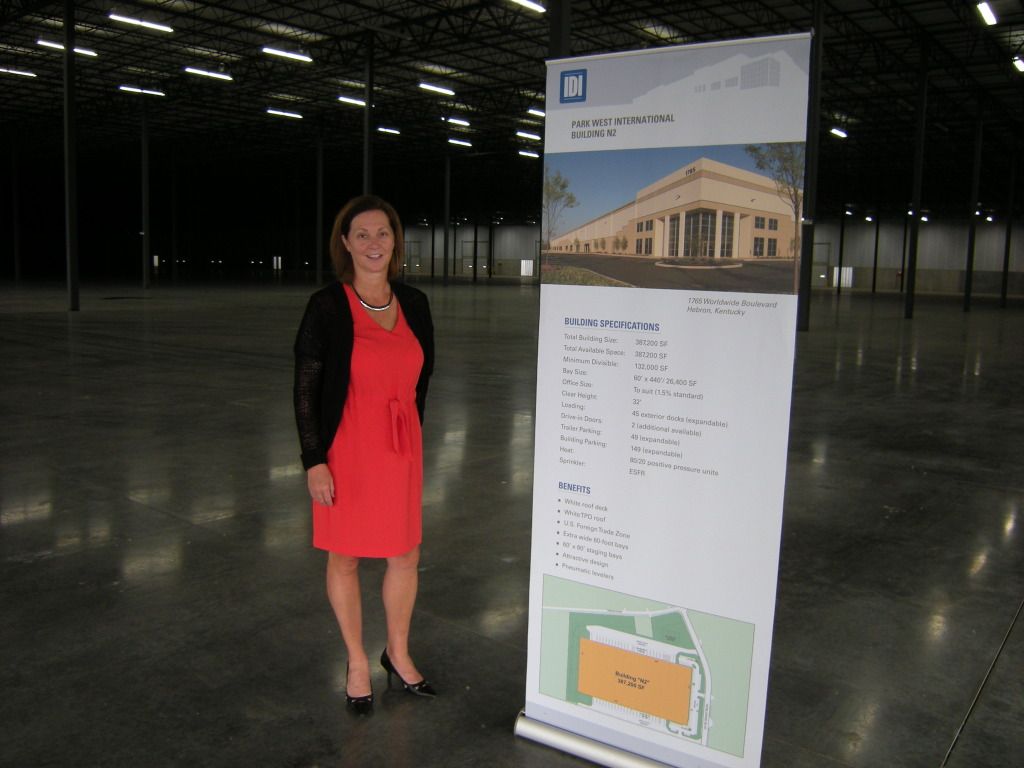 Karen Finan, Senior Vice President of Northern Kentucky Tri-ED inside one of many Boone County spaces developers hope to lease
Listener Comments
Related Links:
DHL Express
Northern Kentucky Tri-ED
Spec information about Park West International Building N2 for lease